This fudge is easy and fun to make for the 4th of July. Amoretti's Marshmallow Compound adds a fun flavor to the fudge and our Food Colors are perfect for adding special holiday flare. This recipe is a staff favorite! Makes about 5 dozen 1" squares of fudge.
Ingredients
½ cup (1 stick) butter
5 fl oz evaporated milk
2½ cups sugar
1½ cups marshmallow creme
8 oz white chocolate, chopped
2 tbsp + 2 tsp Amoretti® Marshmallow Compound
Directions
Prepare an 8" square baking dish by spraying with nonstick spray and lining with parchment paper so that some of it hangs over the sides for easy removal.
In a pot, combine butter, evaporated milk, and sugar. Heat until boiling, then stir while boiling for 5 minutes.
Reduce the heat to very, very low and add the marshmallow creme, chopped white chocolate, and Marshmallow Compound. Stir until melted.
Divide fudge equally into three bowls.
Add Red Food Color to one bowl, Natural Blue Food Color to the next, and Snow White Food Color to the final bowl. Mix until no streaks remain.
Layer the colored fudge, beginning with ⅓ of the red, followed by ⅓ of the white and finishing with ⅓ of the blue.
Pour three layers of each color, one on top of the other, until all the mix is used.
Drag a knife through to create a marbled effect, making space between each drag, but only one way so as not to combine the red and blue, which will make purple.
Chill for at least 3 hours or overnight.
Slice in 1" squares and serve!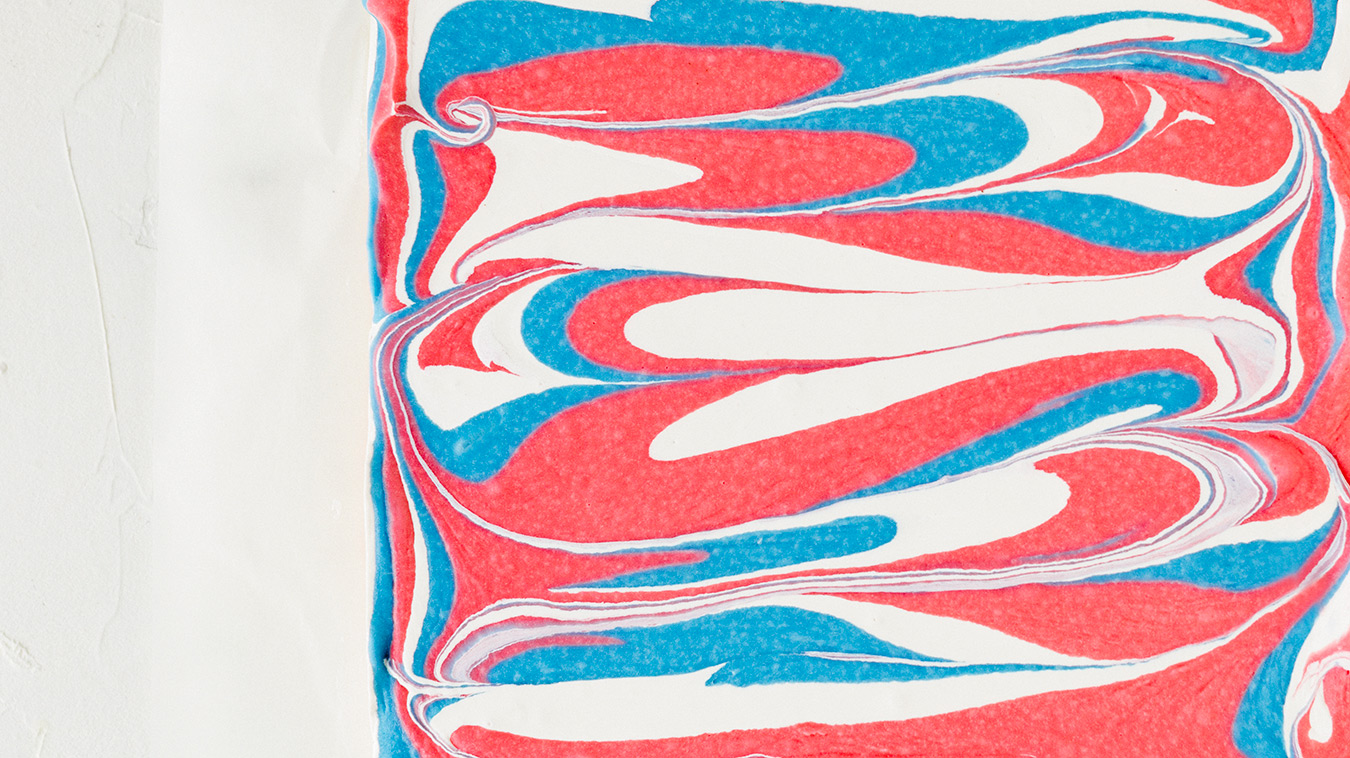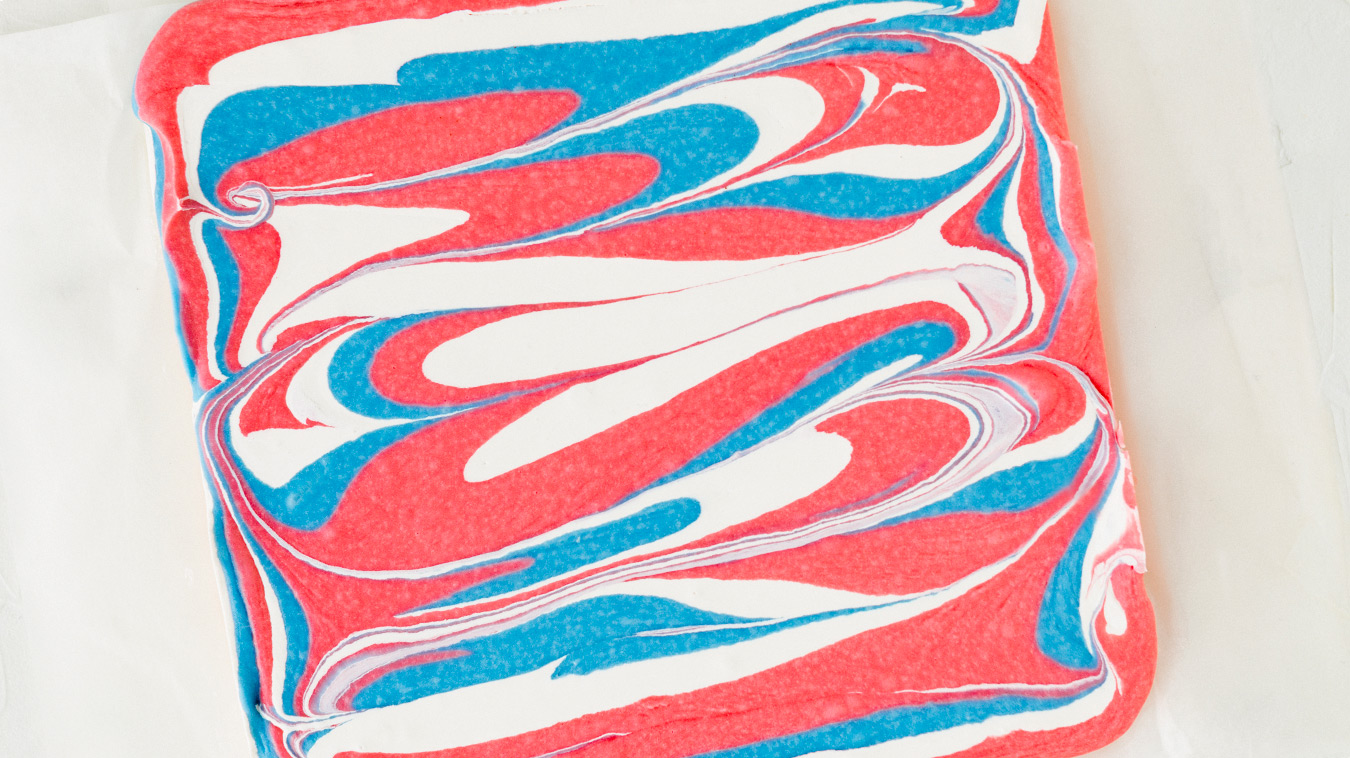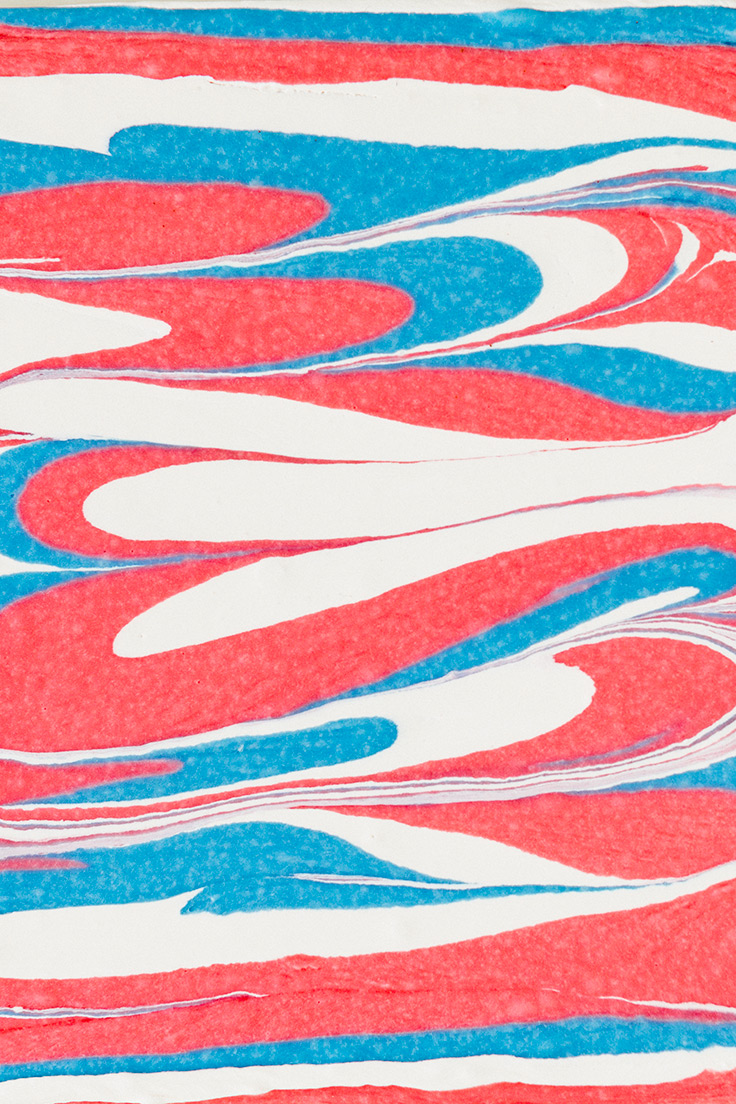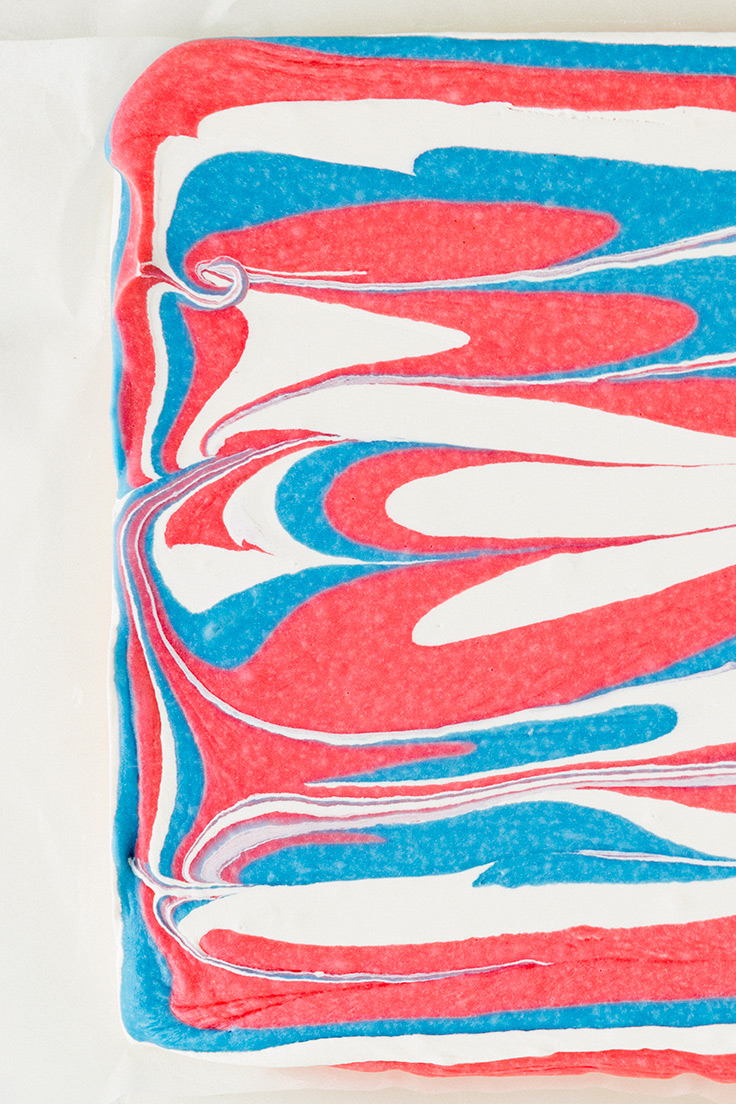 Products used in this recipe