Our Pear Martini Mix pairs beautifully with the light minerality and bright acidity of pinot grigio! A splash of seltzer and a sprig of thyme, fresh from the garden, add lightness and whimsy. Makes 1 drink.
Ingredients
Directions
Fill a glass with ice.
Pour in pinot grigio and Pear Martini Mix.
Top with seltzer water and garnish with fresh thyme sprigs.
TIPS:
Amoretti Premium Martini Mixes are made with real fruit and should be shaken before each use.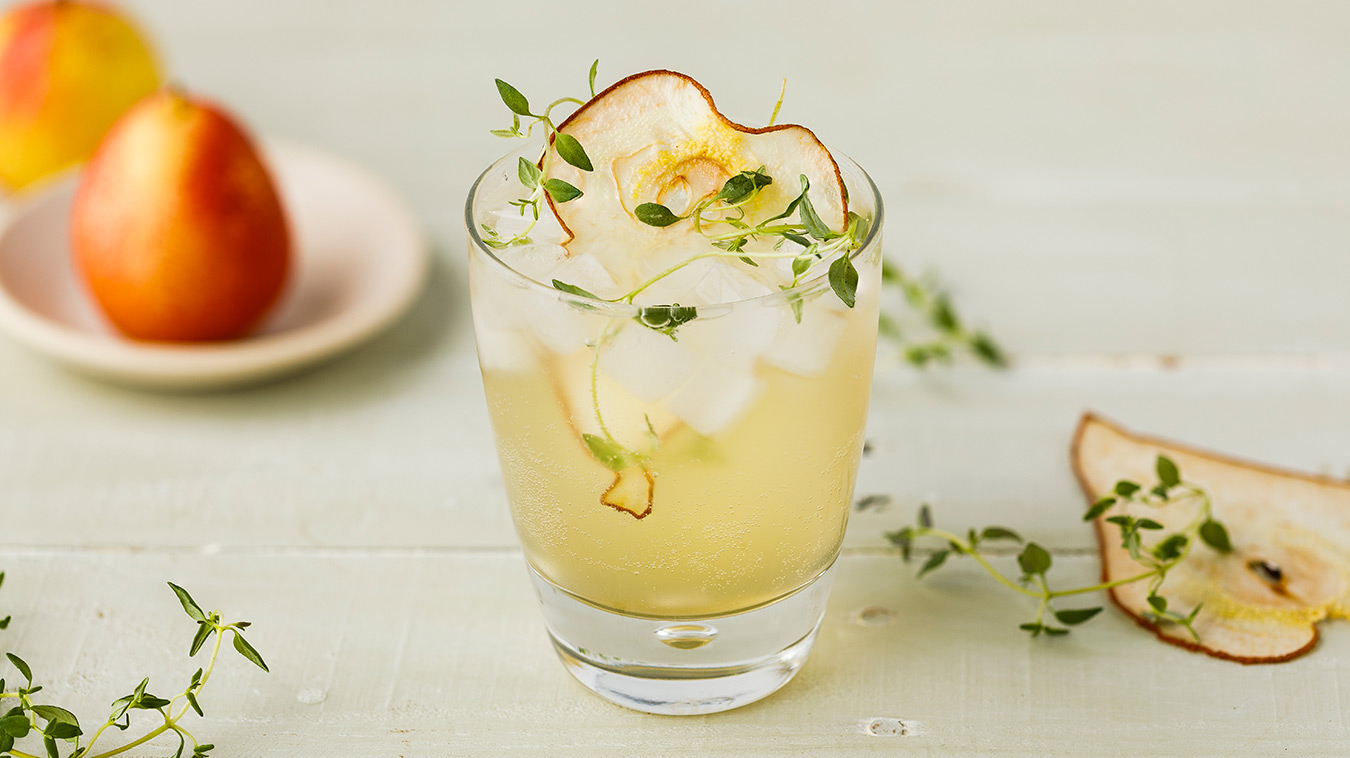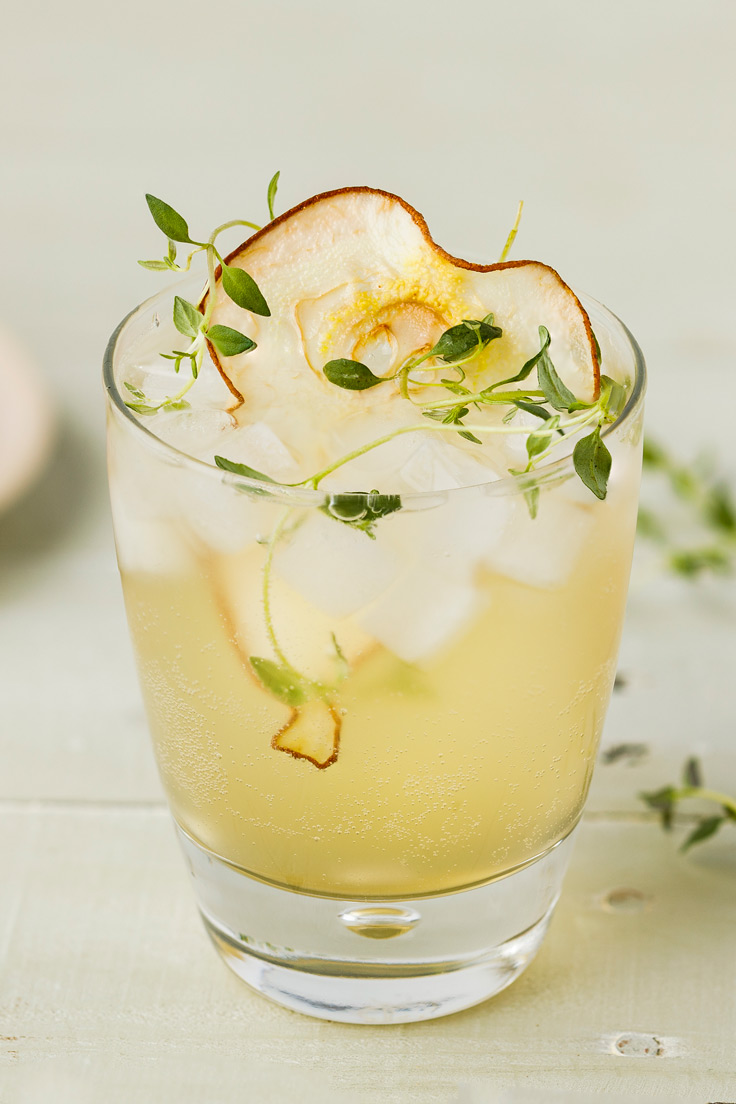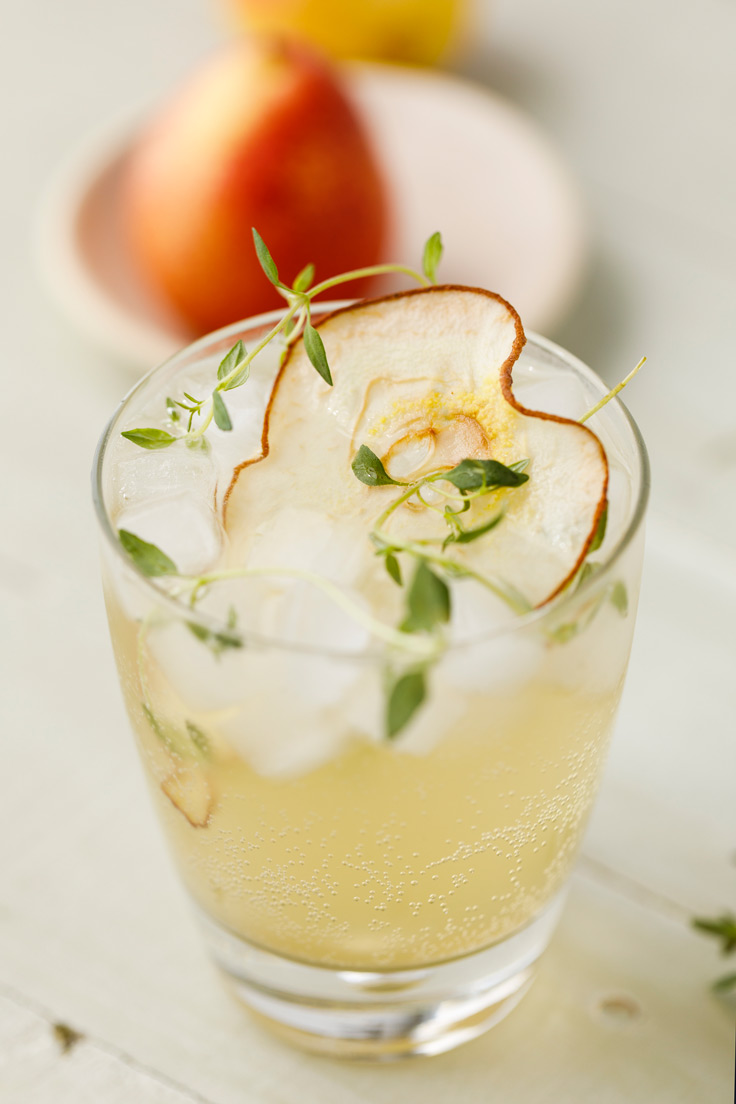 Products used in this recipe