Welcome to County Fair Week! And what better way to begin than with our favorite, cotton candy! We've never been able to resist this magical fairy floss and now, armed with our trusty cotton candy machine and a pantry full of Amoretti Water Soluble Extracts, we can make any flavor we like. Pineapple, watermelon, and champagne are on our short list. What flavor would you make?
Ingredients
1 cup sugar
3 drops pink food coloring
6 drops orange food coloring
SPECIAL EQUIPMENT
food-grade gloves
cotton candy machine
paper cones
Directions
Combine sugar, Natural Bellini Type Extract, and food colors and fully incorporate the liquids into the sugar using gloved hands.
Follow your cotton candy machine manufacturer's instructions.
Enjoy!
TIPS:
Follow this simple formula with any of our Water Soluble Extracts, switching up the colors to match your flavors!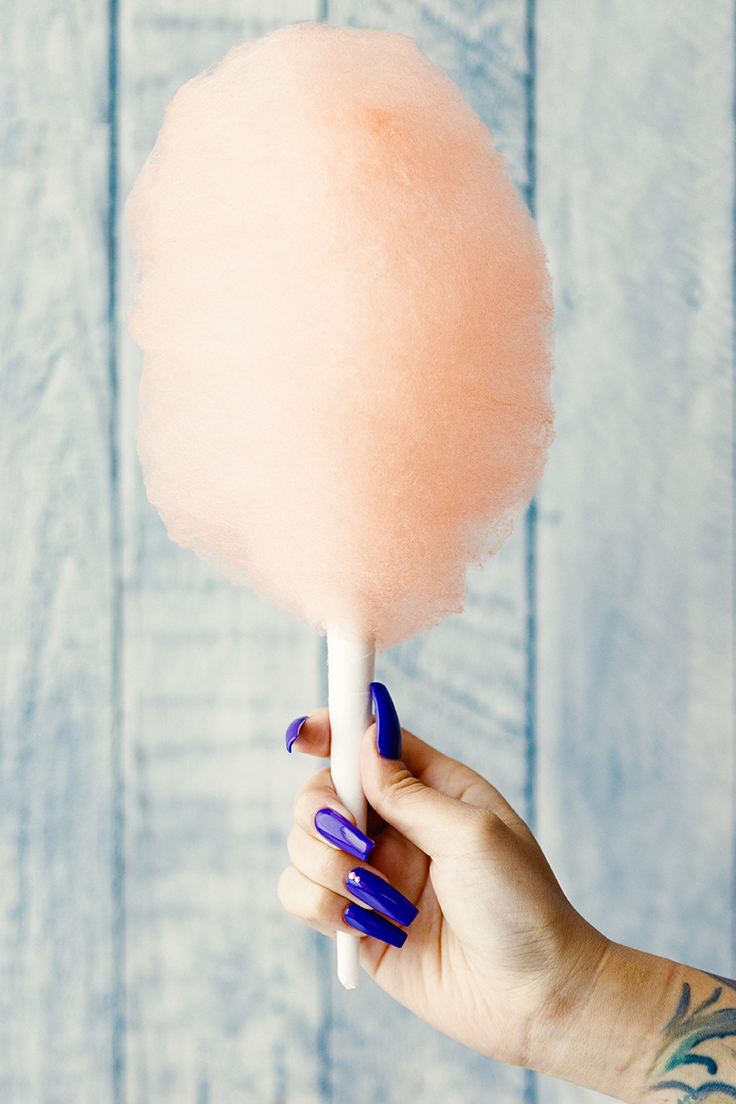 Products used in this recipe