It's National Oreo Day!
Imagine a delicious mint filling sandwiched between two crispy chocolate cookies. *poof* Just like magic, these cookies will satisfy your desire for a mint and chocolate flavor combination! The only trick is that once the cookies are filled, they need to rest about 20 minutes for the filling to firm up.
Ingredients
CHOCOLATE COOKIES
1 cup all purpose flour
3 tbsp dutch process cocoa powder, plus more for dusting
½ tsp baking soda
½ cup (1 stick) unsalted butter, room temperature
½ cup sugar
3 tbsp light corn syrup
⅛ tsp salt
MINT FILLING
¾ cup (1½ sticks) unsalted butter
2 cups powdered sugar, sifted
pinch salt
Directions
CHOCOLATE COOKIES
Sift together the flour, cocoa powder, and baking soda. Stir in Natural Cookies & Cream Cookie Crumbs and set aside.
Cream the butter, sugar, corn syrup, and salt until fluffy.
Add the dry ingredients and mix together until a dough begins to form.
Wrap the dough and chill for 30 minutes before kneading a bit to be pliable.
Meanwhile, preheat the oven to 350℉.
Roll the dough between two pieces of parchment paper to ⅛" thickness.
Cut desired cookie shapes, fluted or round edge, then slide the parchment paper with the dough and cutouts onto a sheet pan and freeze for 10 minutes.
Remove excess dough and bake 15 minutes.
Cool completely before filling.
MINT FILLING
In a small saucepan over medium heat, melt the butter. Let it bubble and hiss until it becomes quiet, about 4 minutes. Keep an eye on it; you don't want it to brown.
Pour the melted butter through a sieve into a mixer bowl.
Add the sifted powdered sugar and salt. Mix to combine.
Add Crème de Menthe Swirl, Mint Chocolate Chip Extract and mix until completely combined, 3-4 minutes.
Pipe the filling onto one of the cookies, top with another cookie, and let the cookie rest about 20 minutes before serving; the filling will thicken as it rests.
TIPS:
Freezing the cut cookies will enable you to lift away the dough without disturbing the shape of the cookies.
Nabisco makes a lot of OREO flavors nowadays, but if you haven't seen your ideal sandwich cookie flavor combo yet, explore our other Swirls and make it happen!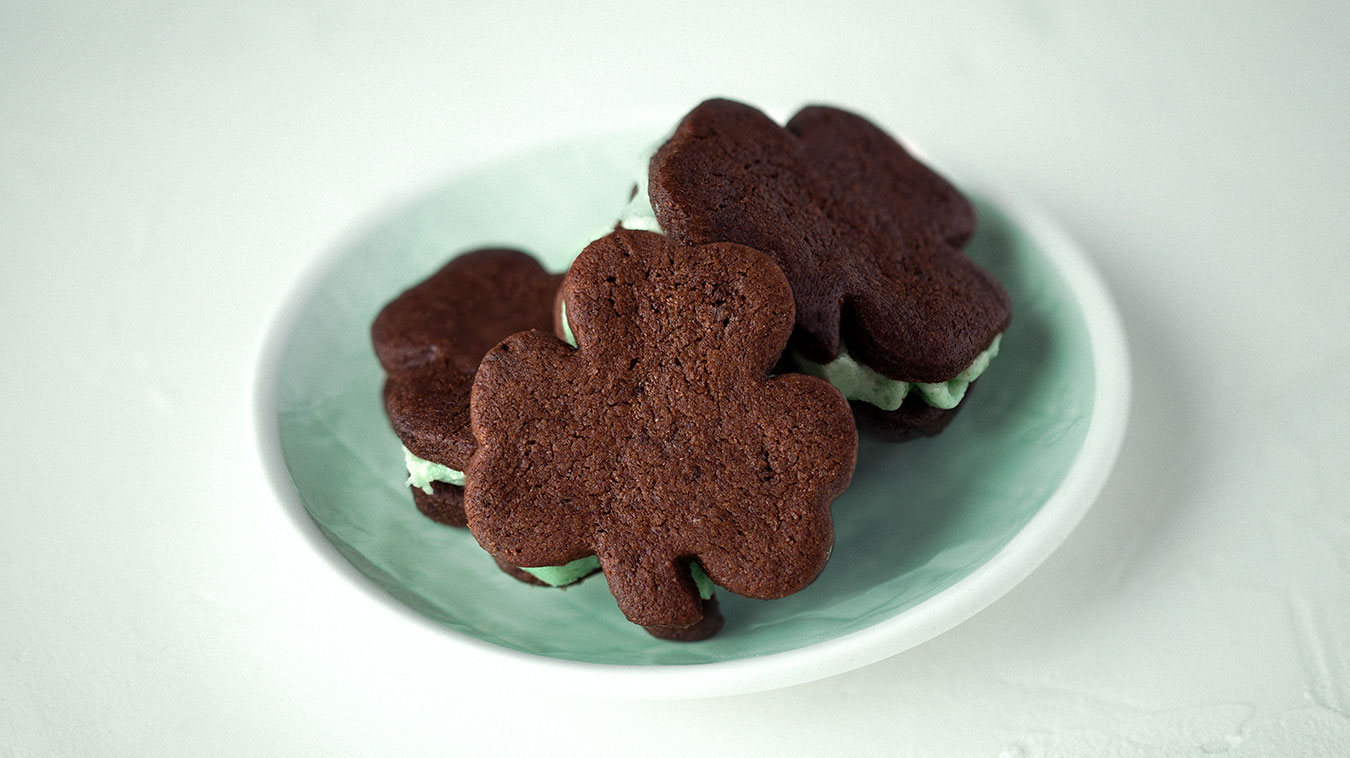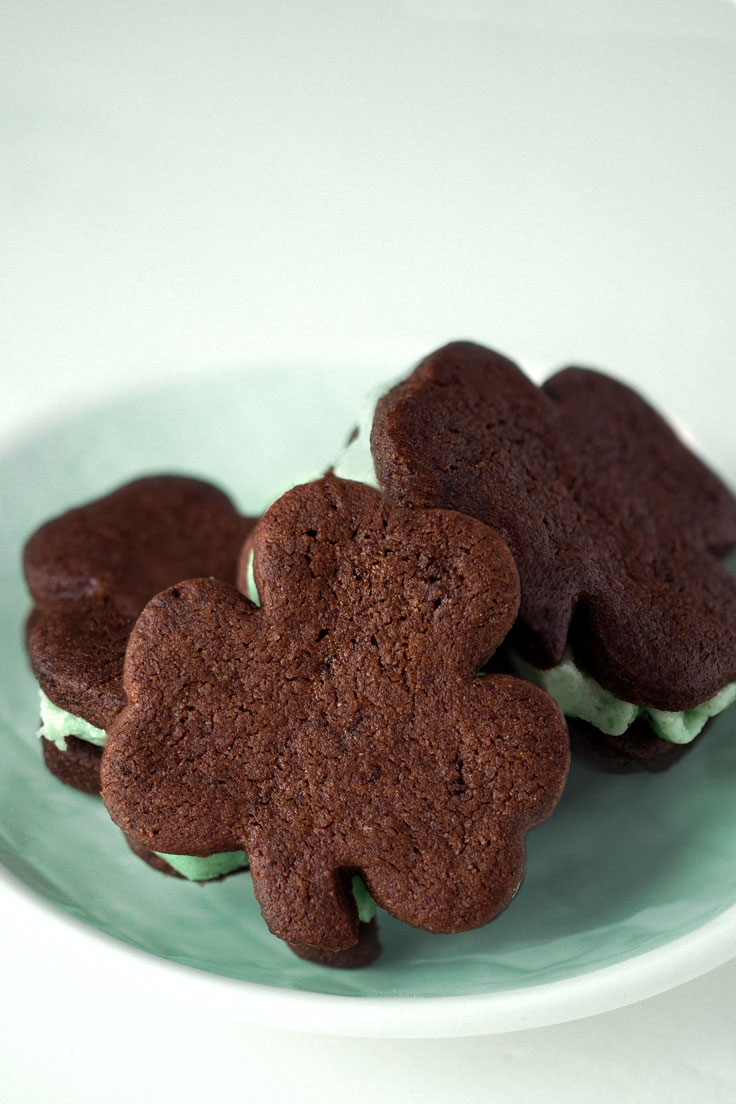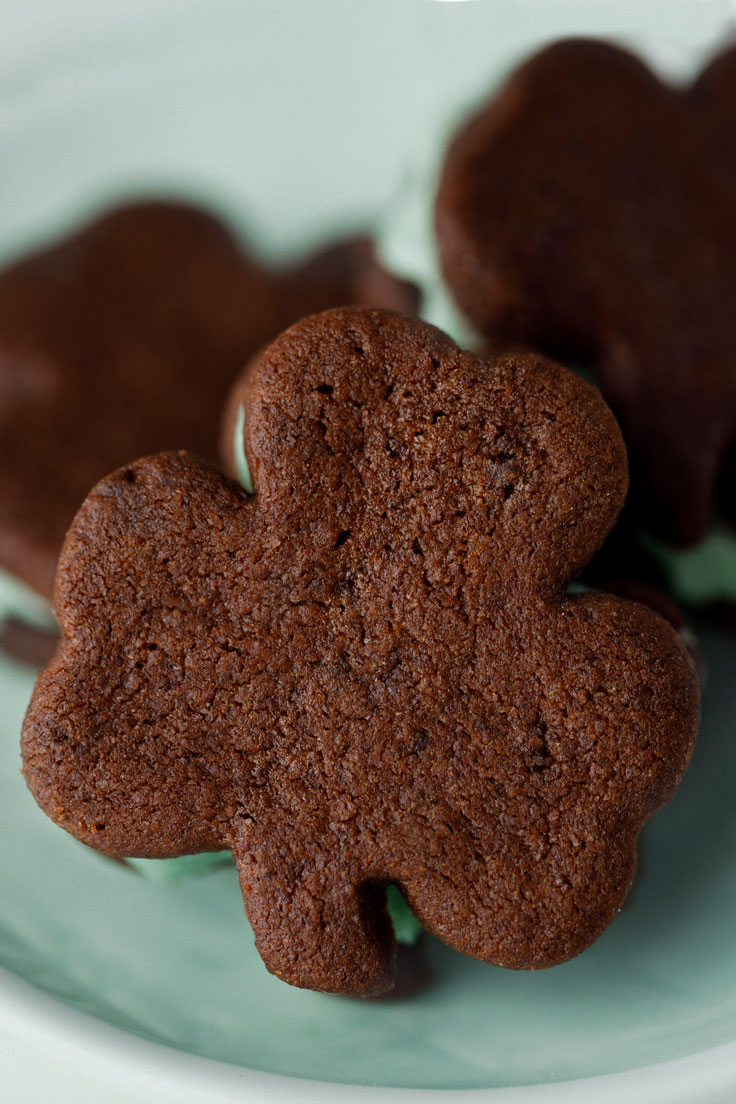 Products used in this recipe