Sweet and buttery, who doesn't love madeleines? Certainly, no one we know. Since we love madeleines so much, we threw together this simple and delicious recipe. But we can't just do "plain" madeleines. We've done a few flavors in our madeleines, but adding some lemon zest is one of our favorite ways to make an already special treat spectacular! Watch our video and see how it's done!
Ingredients
⅔ cup all purpose flour
1 tsp baking powder
2 eggs
½ cup (1 stick) butter
2 tsp whole milk
pinch of salt
Directions
Melt the butter and let cool slightly. Carefully skim the milk solids off the top.
Whip the eggs and sugar until pale, fluffy, and you've reached ribbon stage (when you lift the whisk, a ribbon of batter will lay on the surface of the mix as it drops into the bowl).
Sift the dry ingredients together, then slowly add them to the egg mixture so you don't overwork the gluten.
Slowly add the butter, milk, and lemon zest oil.
Mix on low until just combined, scraping the bowl once.
The batter is ready immediately, but for best results – let it sit overnight.
Pipe into a greased madeleine mold and bake at 325°F for 18-20 minutes, rotating mid-way for even baking.
Cool on a rack and cover with a towel to keep from drying out.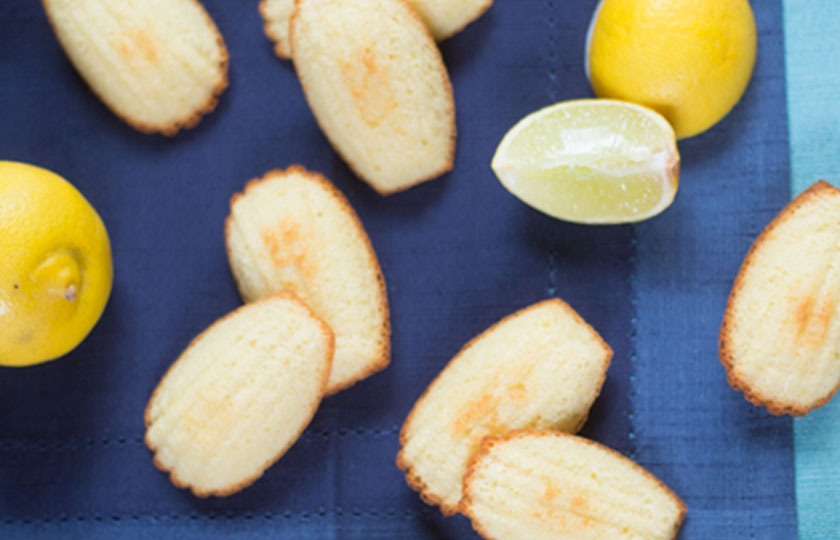 Products used in this recipe