Give in to the dark side of mixology. Makes 1 forceful cocktail.
Ingredients
FOR SERVING
1 tall glass
¼ tsp food-grade charcoal
ice
light-up ice cubes
glowing lightsaber chopsticks
2 small, clear glasses
Directions
Place charcoal at the bottom of the tall glass and fill with ice, layering in light-up ice cubes (don't forget to turn them on first!).
In one small glass, pour blue curacao and half of the vodka.
In the other small glass, pump in Wild Berry Craft Puree and add the remaining vodka.
Simultaneously pour the red and blue liquids into the glass and watch the dark side take over!
Top with lemon-lime soda, stir gently with lightsabers and serve.
TIPS: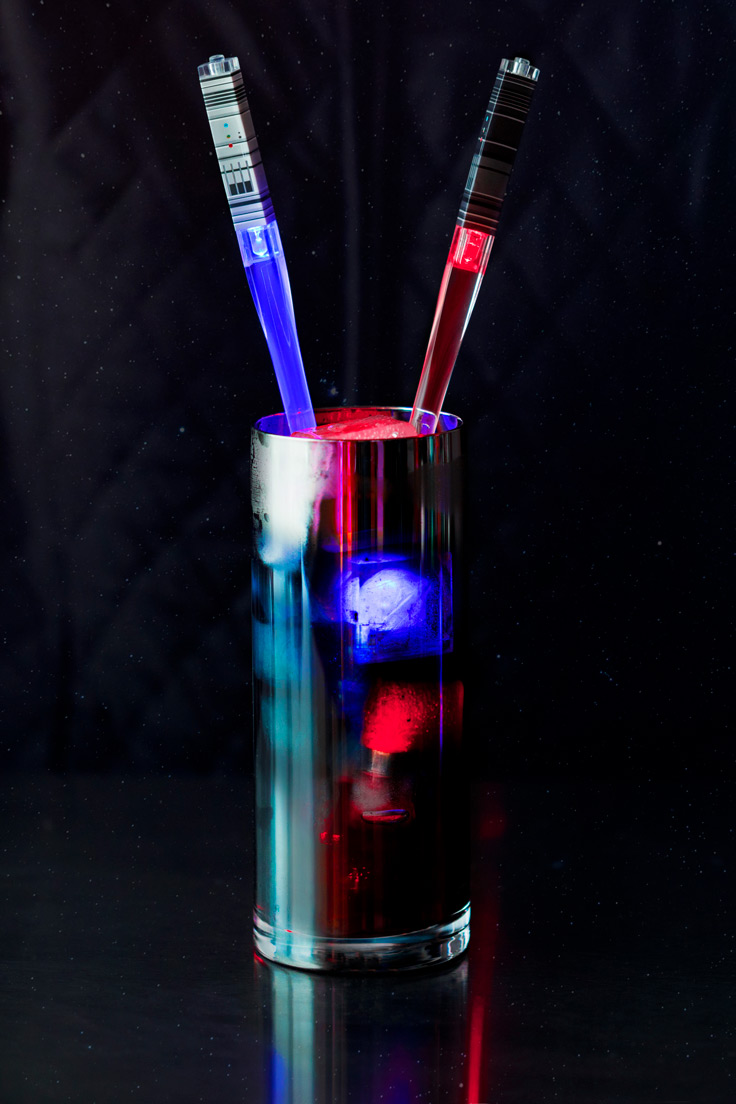 Products used in this recipe