A super delicious and savory cheese ball recipe that is a great appetizer when you have company over!
Ingredients
CHEESE BALL
⅓ cup butter, room temperature
¼ cup gorgonzola cheese, room temperature
¼ cup goat cheese, room temperature
1 – 8 oz. package cream cheese, room temperature
4-5 dates, diced
¼ cup dried cranberries
1 scallion, finely diced
¼ tsp salt
CANDIED PECANS
5 tbsp sugar
2-3 tbsp water
pinch salt
1 cup pecan pieces
TOPPING
½ cup candied pecan pieces
2 tbsp flat leaf parsley, chopped
2 tbsp basil, chopped
Directions
CHEESE BALL
In a mixer combine the butter, cheeses, dates, cranberries, scallion and salt.
Add Blue Agave Nectar Light and mix.
Place onto a piece of parchment, wrap loosely and chill for 30 minutes.
Using parchment, shape into a ball and then put aside.
CANDIED PECANS
Preheat oven to 350°F.
Bring sugar, water and salt to a boil, pour in nuts and stir to coat.
Using a slotted spoon to drain liquid, spread nuts on a silpat-lined sheet pan.
Bake for 10-15 minutes.
Stir nuts to separate while they cool or spread them onto a cool surface, such as granite or marble, separating them as they cool, so they don't stick together in a mass.
FINISHING TOUCHES
On a clean surface, spread out the candied pecan pieces and chopped herbs. Roll the cheese ball around until covered in herbs and pecans.
Chill until ready to serve.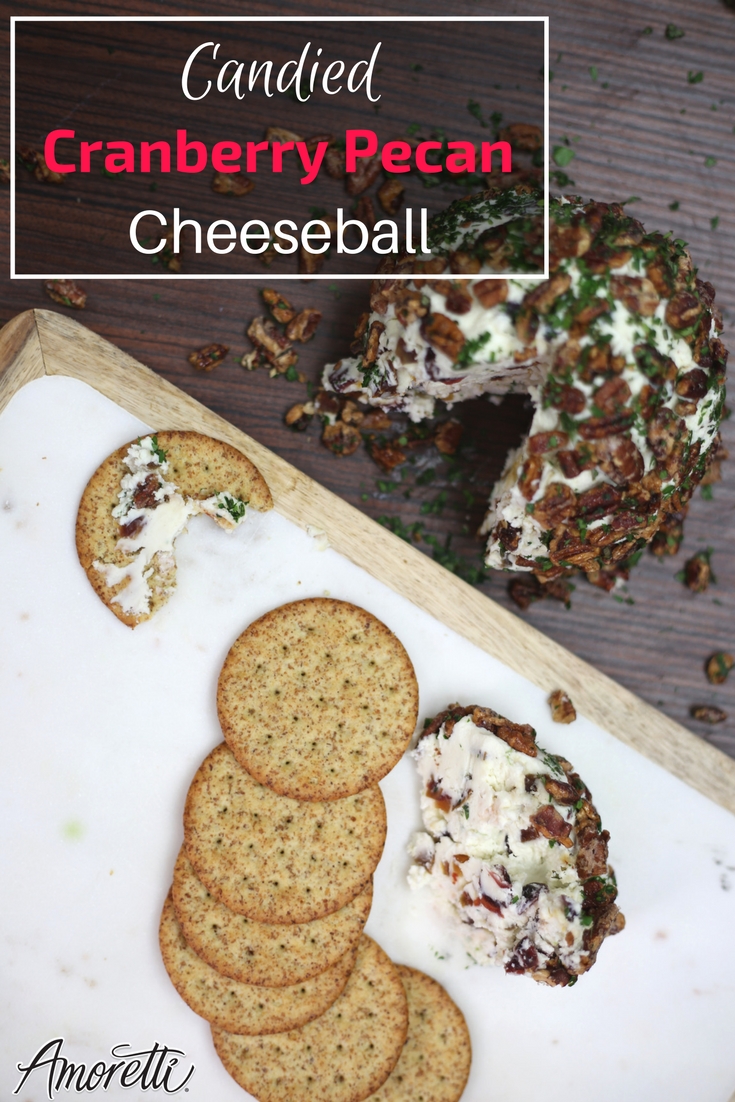 Products used in this recipe