These sweet sugar skull lollipops feature one of our newest extracts: Natural Cloudberry! This lovely berry grows wild in Scandinavia and has a juicy, almost creamy flavor when ripe. Decorate your lollipops with sprinkles or paint them as we did!
Ingredients
3 tbsp glucose syrup
½ cup sugar
2 tbsp + 2 tsp water
SPECIAL EQUIPMENT
candy thermometer
lollipop molds (optional)
lollipop sticks
silicone mat (if not using molds)
sprinkles (optional but always welcome)
Directions
Grease lollipop molds with nonstick spray or line a sheet pan with a silicone mat, set aside.
Place glucose, sugar, and water in a small pot. Bring it up to a boil.
Insert candy thermometer into the liquid and cook until it reaches 315℉.
Immediately pull from the heat source. Pour Snow White Food Color and Natural Cloudberry Extract into sugar mixture and stir carefully and quickly.
Pour into your greased lollipop mold or onto your silicone mat making sure to give the sticks a spin and make sure they are placed high enough into the candy so that they will not pop out when enjoying.
Add sprinkles while the candy is still hot, gently and carefully pressing down if necessary.
Let cool and set.
TIPS: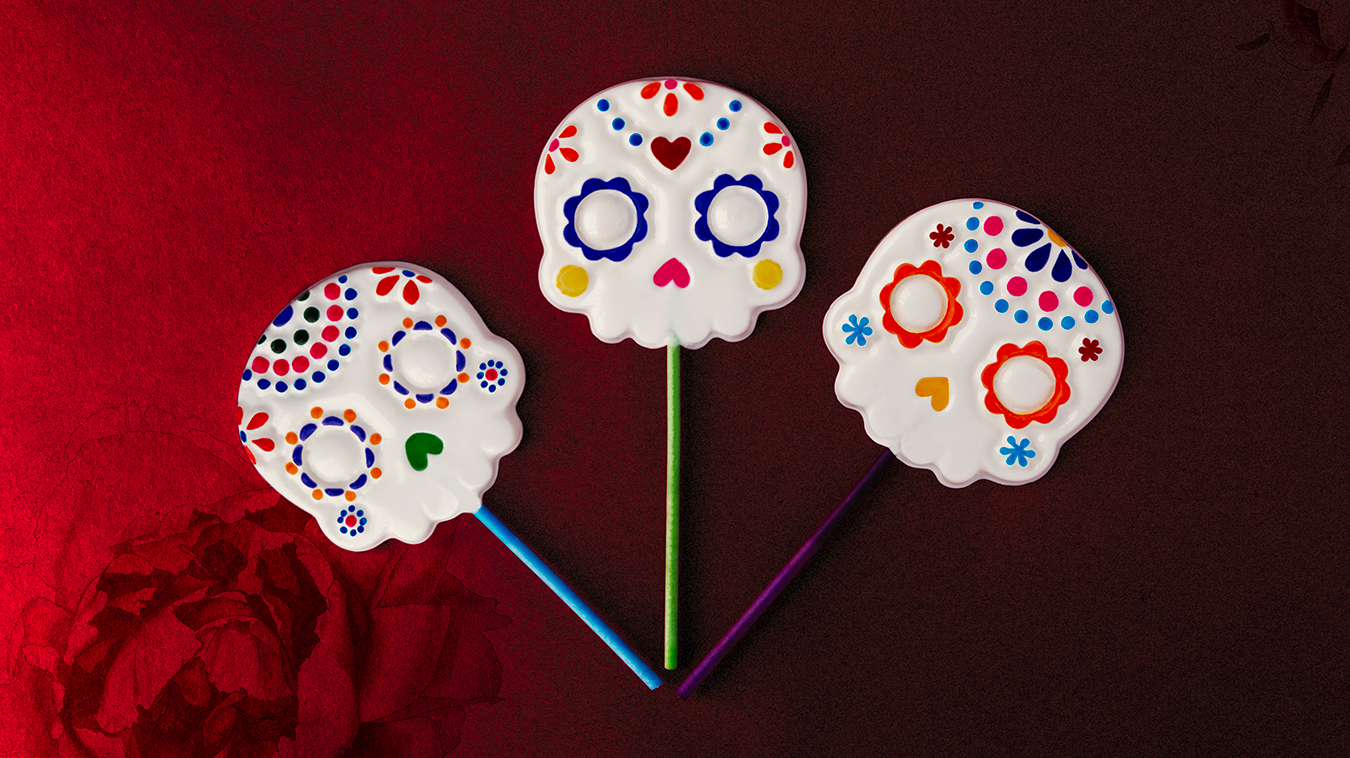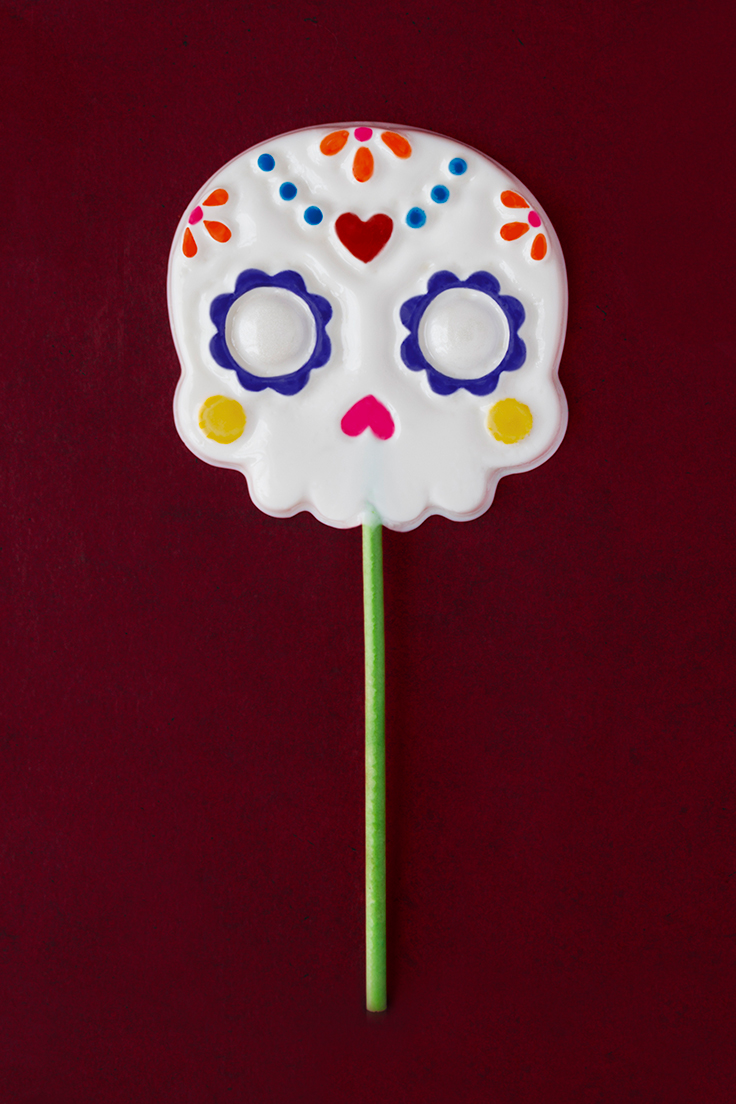 Products used in this recipe