These chocolate cookies topped with raspberry bits are pretty and delicious! With a dusting of powdered sugar, they are a beautiful finish to a meal or a tasty afternoon snack. Tied with a festive ribbon, a small bag of Chocolate Raspberry Crinkle Cookies would be an excellent gift! Makes about 2 dozen cookies.
Ingredients
2 cups sugar
1 cup cocoa powder
½ cup grapeseed oil
2 tsp baking powder
½ tsp salt
4 large eggs, room temperature
2 cups all purpose flour
¼ cup powdered sugar
¼ cup frozen raspberries
Directions
Beat together sugar, cocoa powder, oil, baking powder, salt, Madagascar Bourbon Vanilla, and Raspberry Framboise Compound.
Add the eggs one at a time, mixing well after each addition.
Add flour and mix on low until combined.
Wrap dough and chill overnight.
Preheat the oven to 350℉. Line a sheet pan with parchment paper and set aside.
Place the frozen raspberries onto a piece of parchment paper and crush gently into small pieces.
Put the powdered sugar into a bowl and the frozen raspberry bits into another bowl.
Shape a small amount of dough into a ball about the size of a golf ball.
Roll the ball in the powdered sugar and then the top of the ball into the raspberries. If they don't stick, just place a few on top.
Bake for 10-12 minutes until the cookies are just set and have cracked on top.
Cool 10 minutes and then transfer to a wire track to cool completely.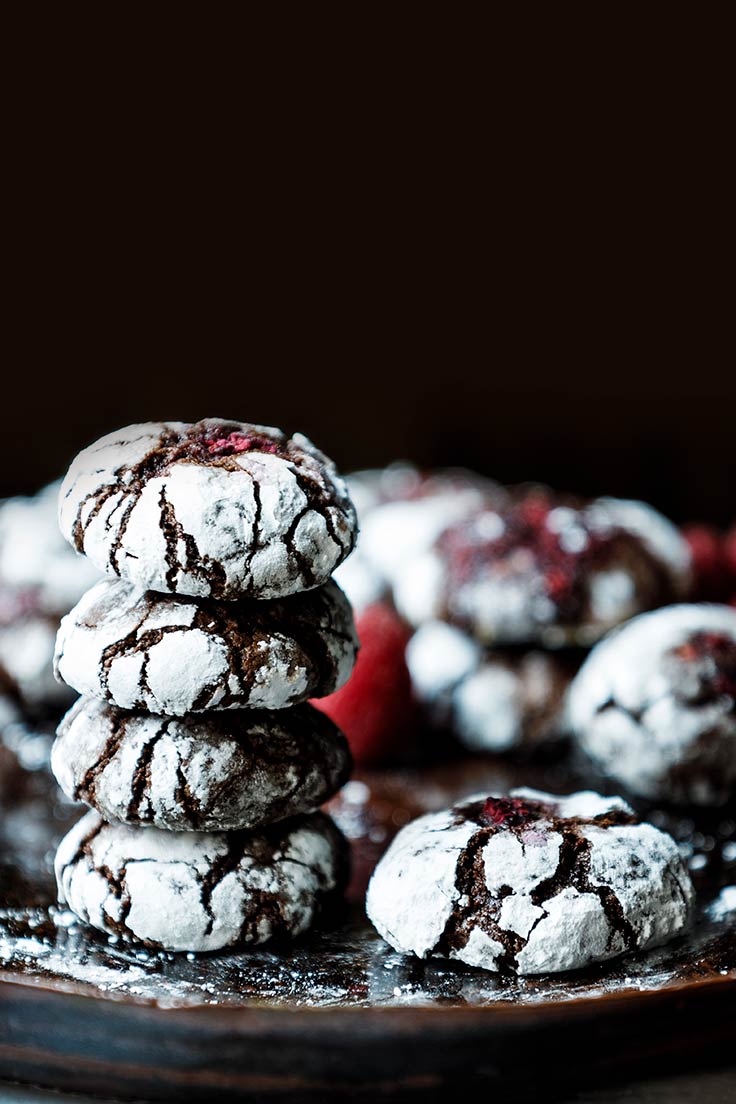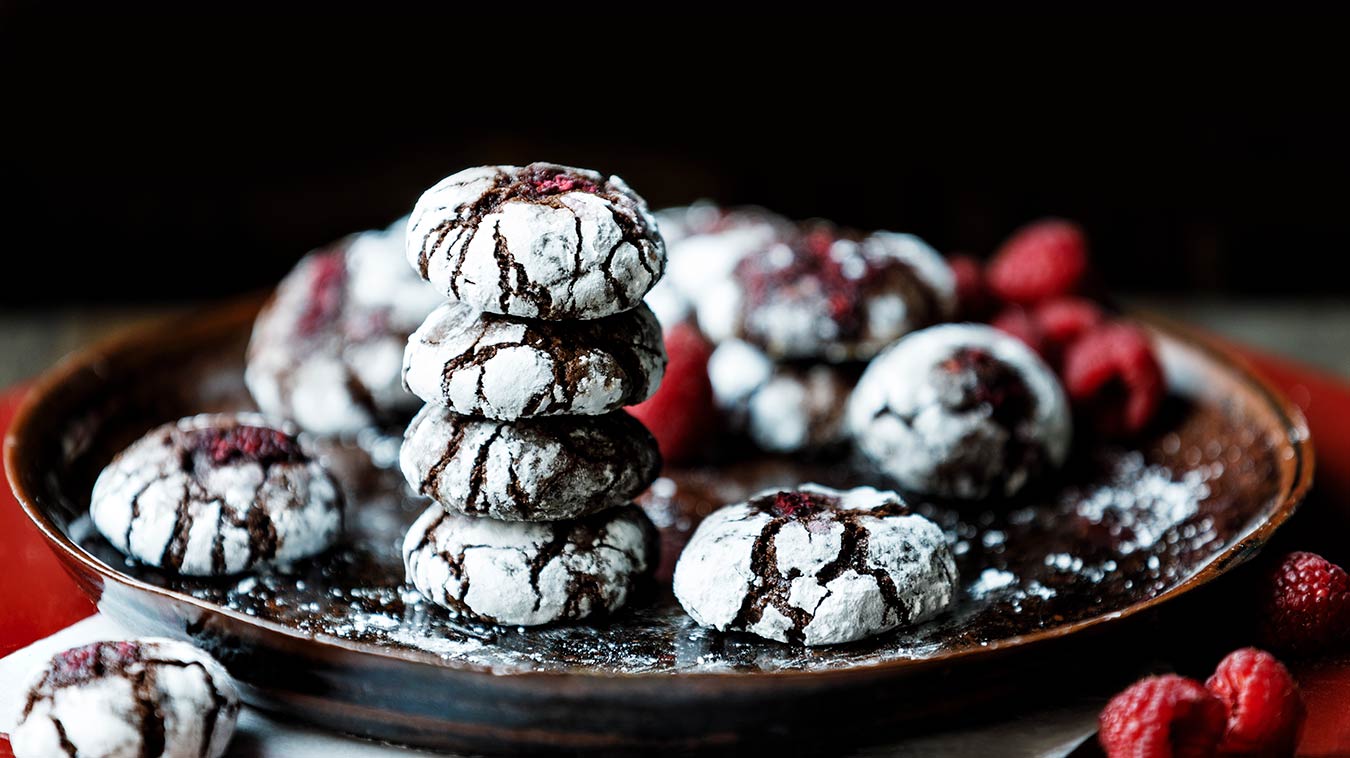 Products used in this recipe