Chill out with fun frozen mousse pops! Makes 8-10 pops.
Ingredients
1 tbsp powdered gelatin
5 tbsp water, divided
8 egg yolks
½ cup + 2 tbsp sugar
9 oz white chocolate, chopped
2 cups whipped cream (about 1 cup heavy cream, whipped to medium peak)
1 box white cake mix, prepared according to package instructions, baked in a half sheet pan and cooled completely
assorted sprinkles
SPECIAL EQUIPMENT
push pop containers
3 piping bags
Directions
Bloom the gelatin in 3 tbsp water and set aside.
Whip the egg yolks in a mixer to ribbon stage - they will be thicker and lightened in color.
In a small saucepan, pour in remaining 2 tbsp water then add the sugar.
Brush down the sides of the saucepan with a brush and water.
Heat the sugar and water to 248℉.
While the mixer is running on medium, pour the hot sugar/water mixture into the egg yolks, pouring between the bowl and the whisk.
Continue whisking the yolks for about 3 minutes until they are cool.
Melt the bloomed gelatin in the microwave, being careful not to boil it, about 20 seconds.
Melt the white chocolate.
Pour the melted chocolate into the egg yolks and stir to combine.
Add the melted gelatin and stir to combine.
Fold in the whipped cream and divide the mixture evenly into three bowls.
Add 2 drops Blue Raspberry Compound to one bowl and fold until no streaks remain.
Add ¼ tsp Blue Raspberry Compound to the second bowl and fold until no streaks remain.
Add ½ tsp Blue Raspberry Compound to the third bowl and fold until no streaks remain.
Cut the cake with a round cookie cutter that is the same size as the push pops.
Place a cake round into the bottom of the push pop.
Pipe a layer of the lightest colored mousse onto the cake and freeze for 10 minutes.
Pipe the medium colored mouse onto the first layer and freeze again for 10 minutes.
Pipe the brightest colored mousse onto the second layer and freeze 10 minutes or until ready to eat.
Top with sprinkles of choice.
TIPS:
We found our push pop containers on Amazon.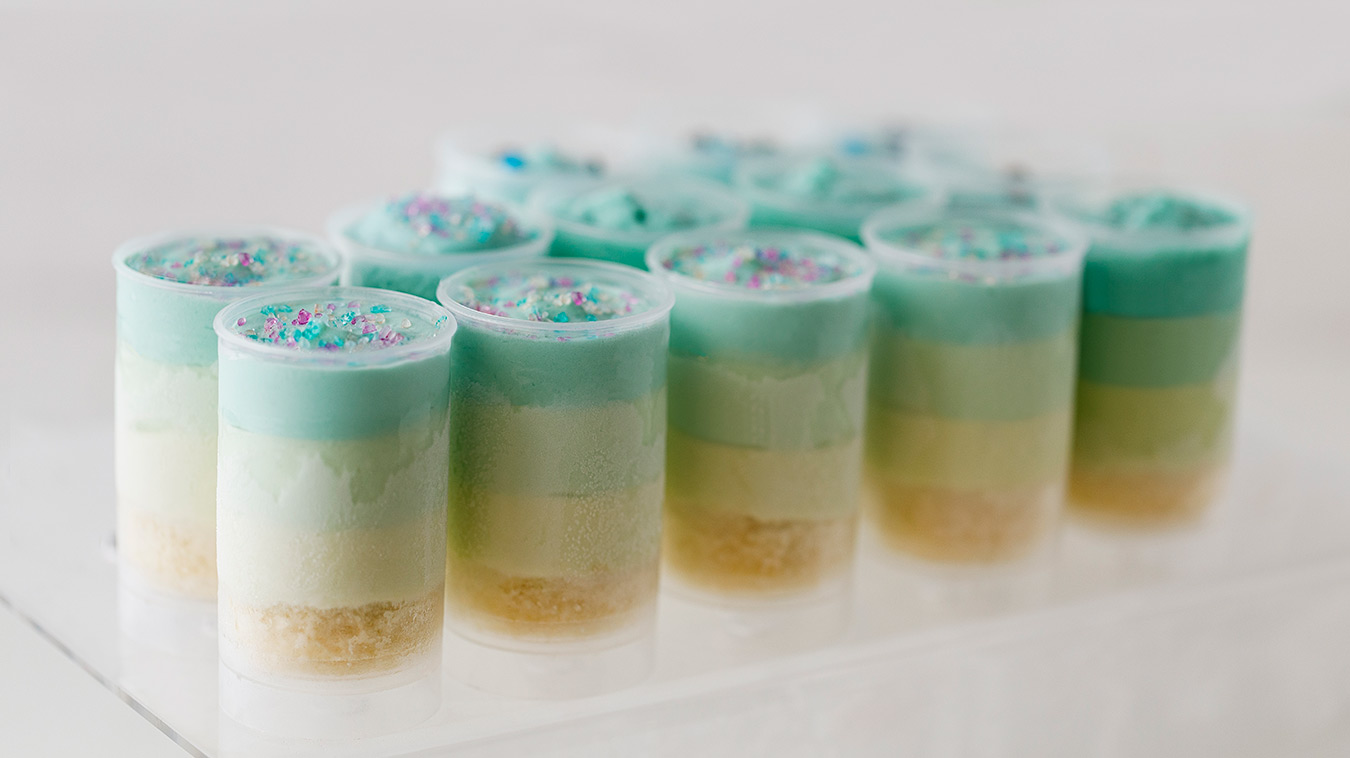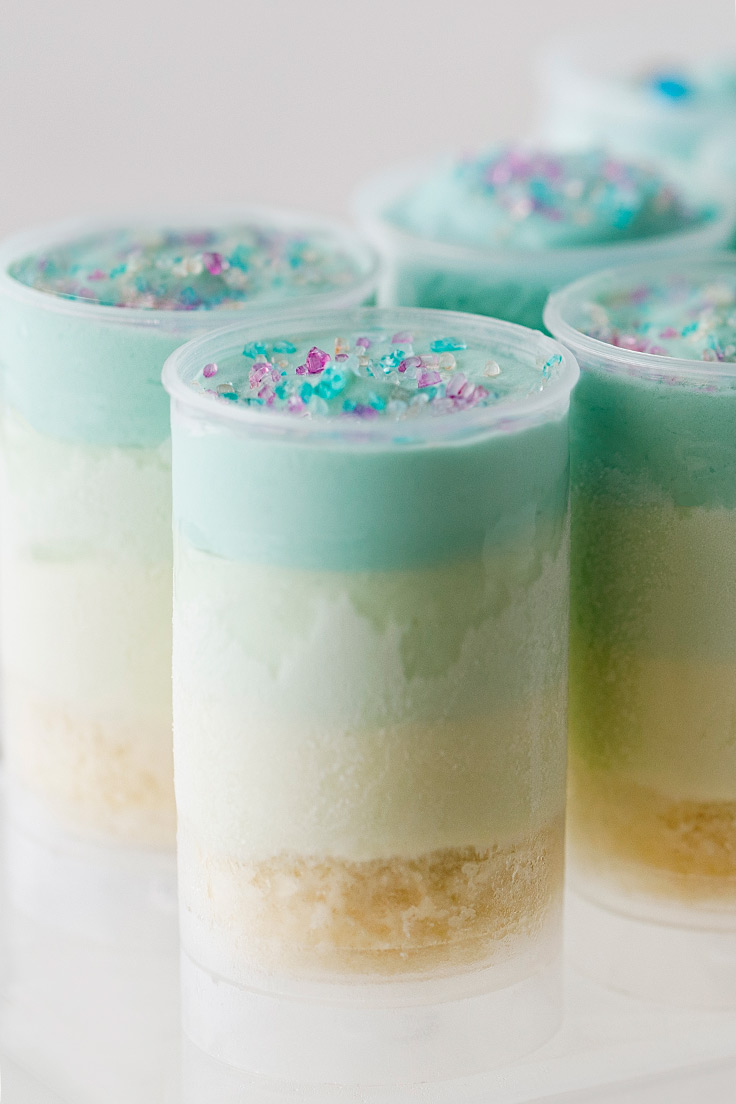 Products used in this recipe