This Southern favorite is said to bring good luck for the new year! Serves 8-10.
Ingredients
2 cups black eyed peas
4 tbsp butter or oil
1 medium onion, diced
1 carrot, diced
2 ribs celery, diced
¾ cup diced ham
1 smoked ham hock
1 bell pepper, diced
3 tsp creole seasoning
8 cups vegetable stock or water
2 tsp chopped fresh thyme
4 cups chopped kale
salt and pepper, to taste
Directions
Soak beans overnight, rinse before using.
Melt butter or oil in a large pot over medium-high heat. When butter begins to change color add onion, carrot, celery, ham, and ham hock. Cook until vegetables are very fragrant, about 5 minutes.
Add beans, bell peppers, creole seasoning, Extracts, and stock. Bring to a simmer and lower heat to maintain the simmer. Cook until beans are tender, about 15-25 minutes.
Add fresh thyme and kale. Turn off heat.
Remove ham hock and cut the meat off of the bone and return meat to pot. Discard bone.
Adjust seasoning and liquid to desired flavor and consistency.
TIPS:
If making ahead, reserve the kale and add it the next day while reheating.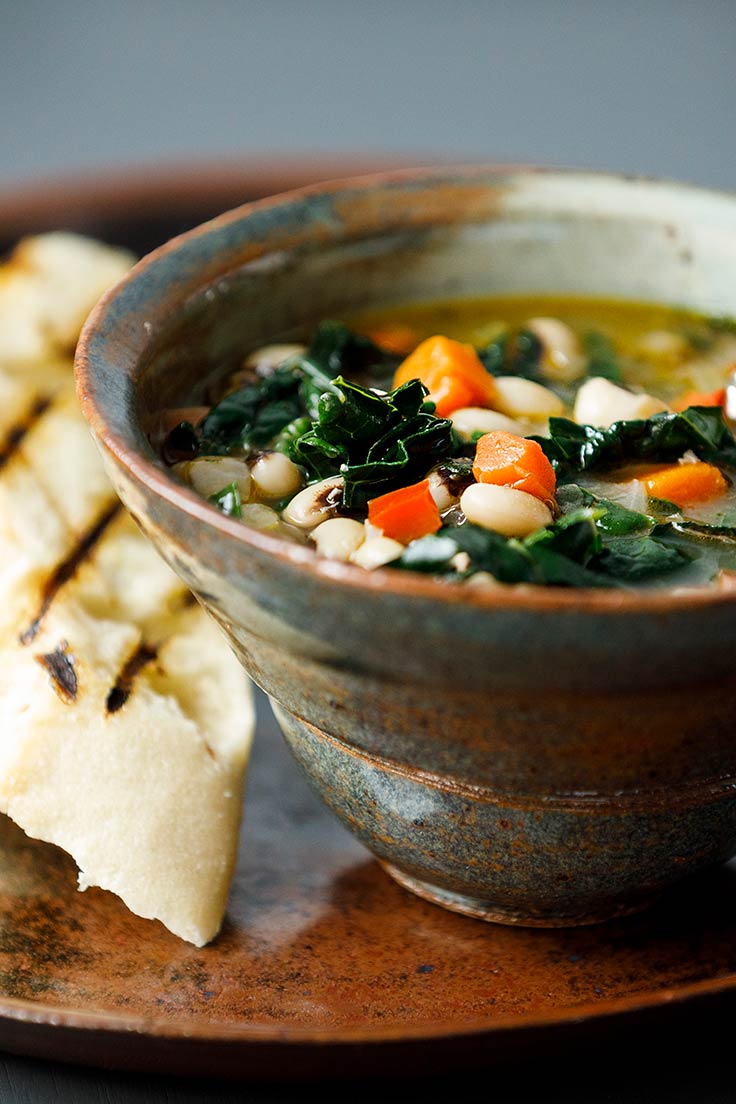 Products used in this recipe