Image yourself soaking up the sun and enjoying the beach when you take a bite of this delicious Mojito Cupcake! Makes 24 standard cupcakes.
Ingredients
3 cups all-purpose flour
3 tsp baking powder
½ tsp salt
1 cup (2 sticks) unsalted butter, room temperature
2 cups sugar
2 limes, zest & juice
4 large eggs, room temperature
½ cup buttermilk
1 jar Amoretti® Key Lime Icing
½ cup vegetable shortening
SPECIAL EQUIPMENT
2 muffin tins
cupcake liners
piping bag fitted with desired tip
Directions
Preheat oven to 325°F. Line 2 standard muffin tins with paper liners.
In a medium bowl, whisk together flour, baking powder, and salt. Set aside.
Using an electric mixer at medium-high speed, cream butter and sugar until light and fluffy, about 5 minutes.
Reduce speed to medium, add Mojito Mint and Coconut Rum Extracts, lime juice and zest.
Add eggs one at a time, mixing thoroughly after each addition.
Reduce speed to low, add dry ingredients in three batches, alternating with the buttermilk.
Divide batter evenly among the cupcake liners. Bake approximately 25 minutes, rotating pans halfway through.
Whip icing and shortening together. When cupcakes are completely cool, top with icing.
TIPS:
Garnish with lime slices, mint leaves, and paper straws for an extra fun treat.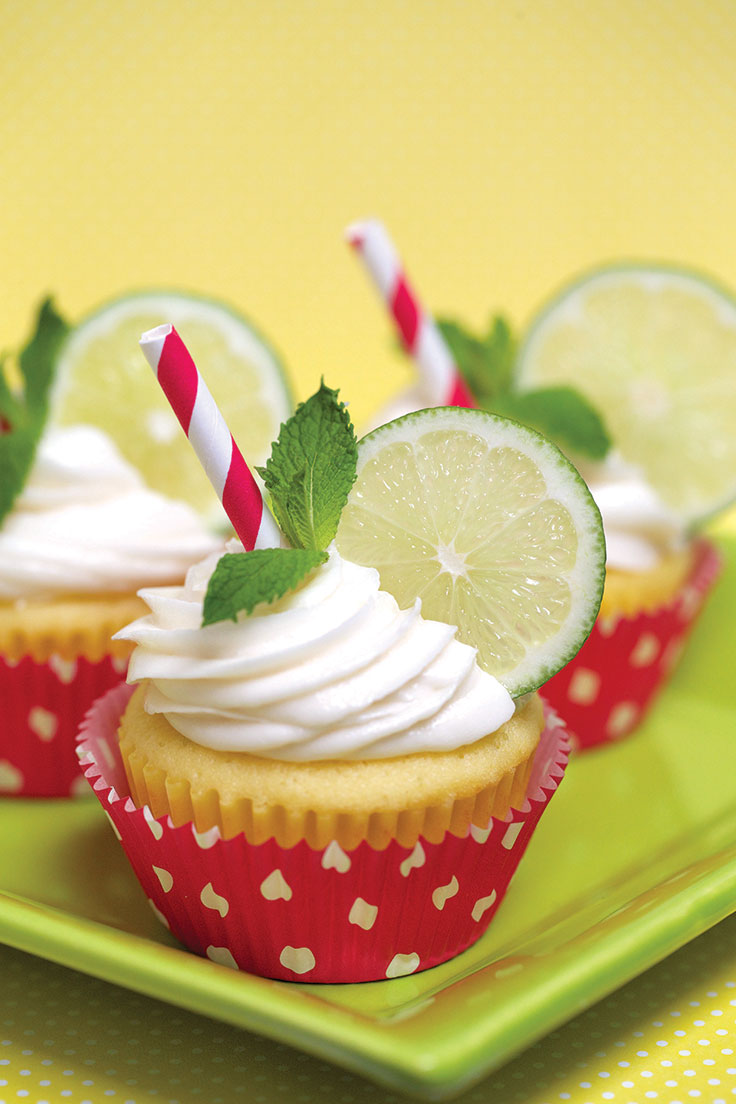 Products used in this recipe