Linzer cookies are a holiday favor traditionally made in Austria. These sandwich cookies are so tender and sweet, great with a cup of tea!
Ingredients
RASPBERRY JAM
COOKIES
2¾ cups cake flour
1 tbsp + ¼ tsp baking powder
1 tsp cinnamon
1 tsp allspice
1 tsp ground cloves
½ cup (1 stick) butter, softened
1 cup sugar
2 whole eggs
1 egg yolk
powdered sugar
SPECIAL EQUIPMENT
Directions
RASPBERRY JAM
In a saucepan over low heat, combine frozen raspberries and ¼ cup of sugar.
Once the raspberries have defrosted and the sugar has dissolved, bring the temperature up to medium-low and cook for 15 minutes, stirring occasionally.
In a small bowl, combine the pectin and remaining ¼ cup sugar.
Add to raspberries and stir together to combine completely.
Bring to a boil and cook for 2 minutes, stirring often.
Remove from heat and add Raspberry Swirl.
Place jam in a bowl to cool before refrigerating overnight, or chill in an ice bath if using immediately.
COOKIES
Sift dry ingredients and set aside.
Cream the butter and sugar.
Add the eggs, one at a time, mixing well between each.
Add the yolk.
Scrape the bowl. Mix to combine.
Add the sift dry ingredients and Blanched Almond Flour, mix just to combine.
Wrap and chill the dough for 1-2 hours or overnight.
Roll out the dough to the desired width and use cookie cutters of your choice.
Cut a "window" in the top cookies so the filling will show.
Chill the cut cookies while preheating the oven to 350°F. Bake 12-15 minutes.
Transfer cookies to a wire rack to cool completely.
Dust the cookie tops with powdered sugar before placing onto the jam-filled bottom cookie.
TIPS:
The jam keeps for one week in the refrigerator.
Traditional Linzer cookies are filled with raspberry jam, but these cookies can be filled with any flavor jam or cookie spread.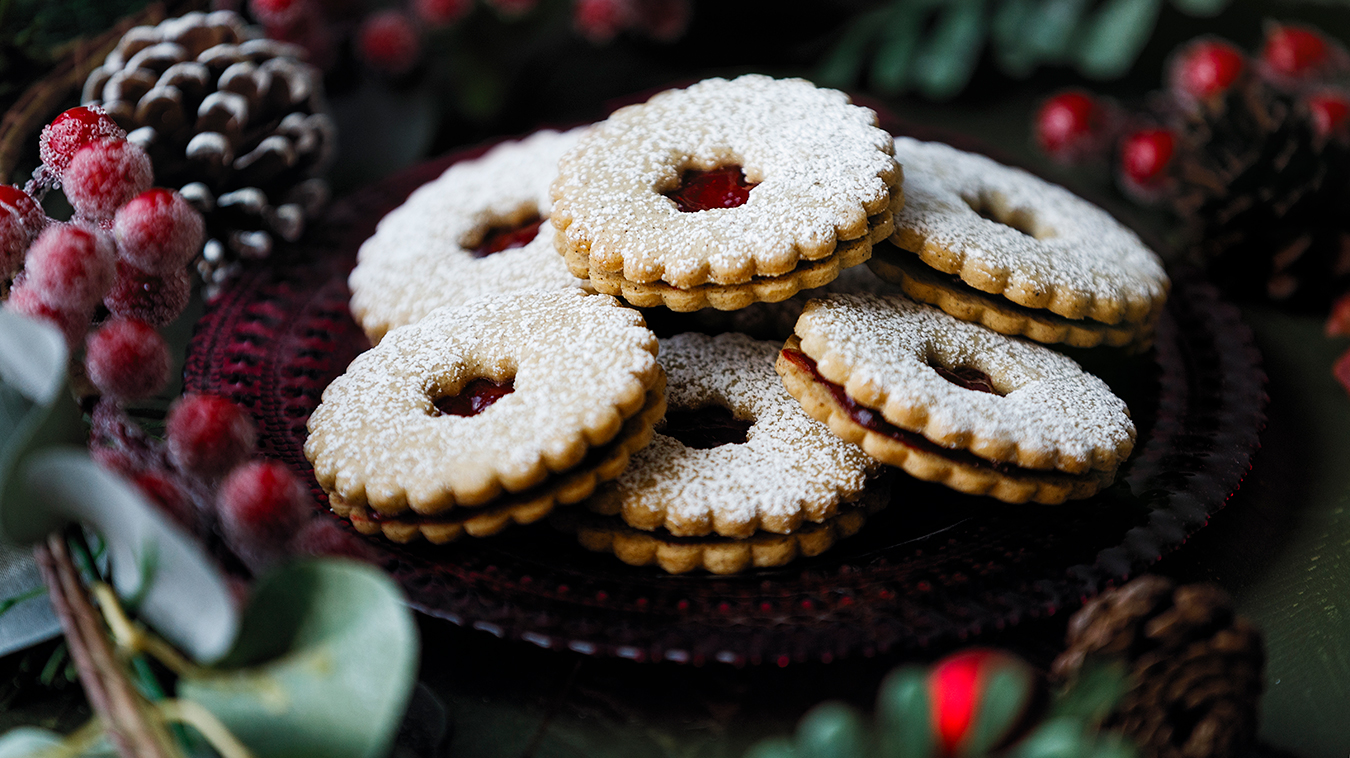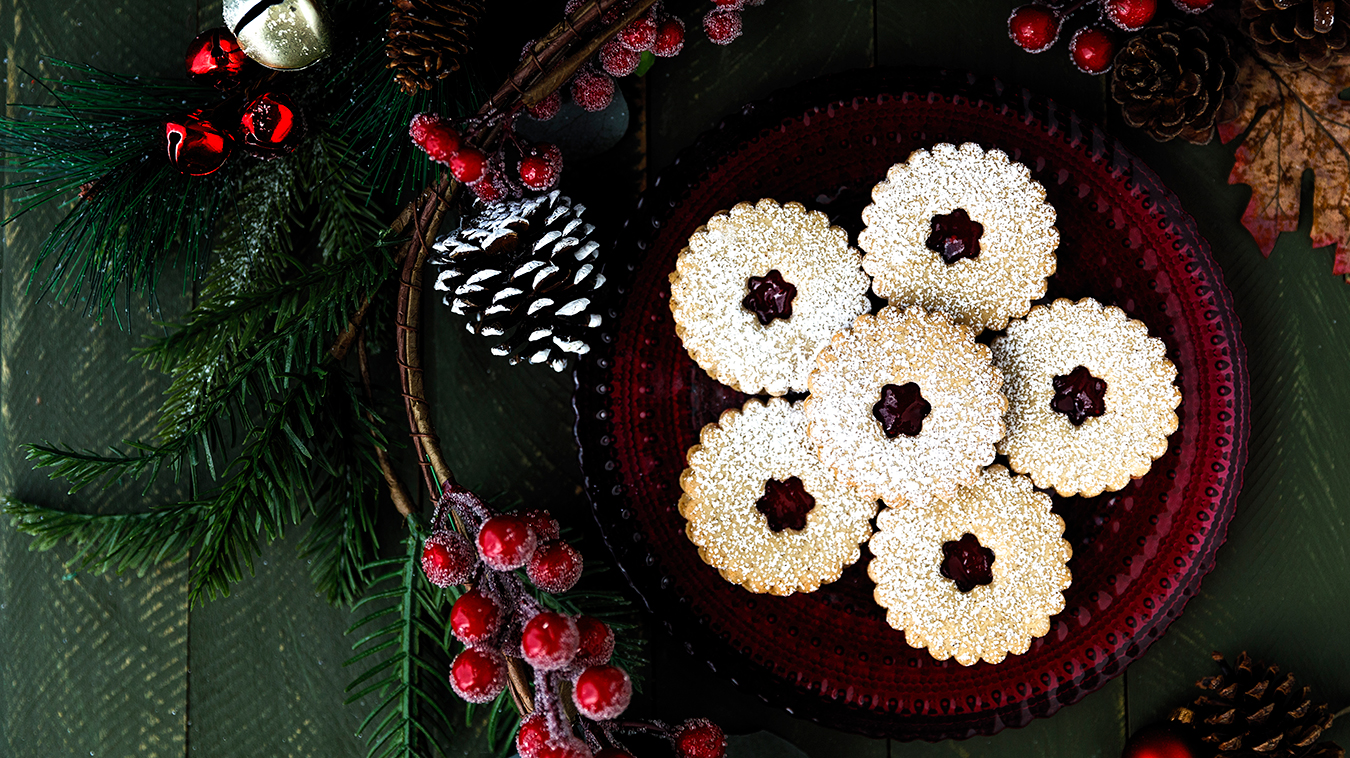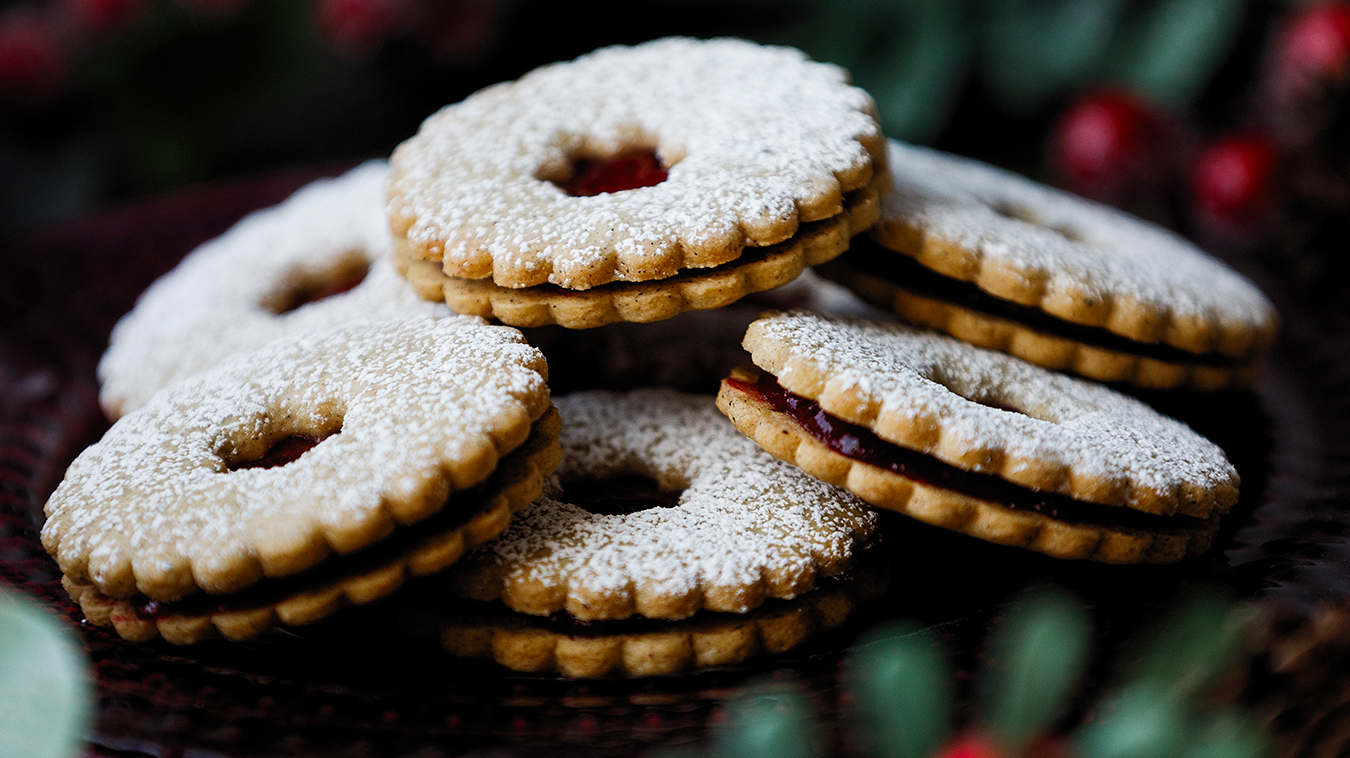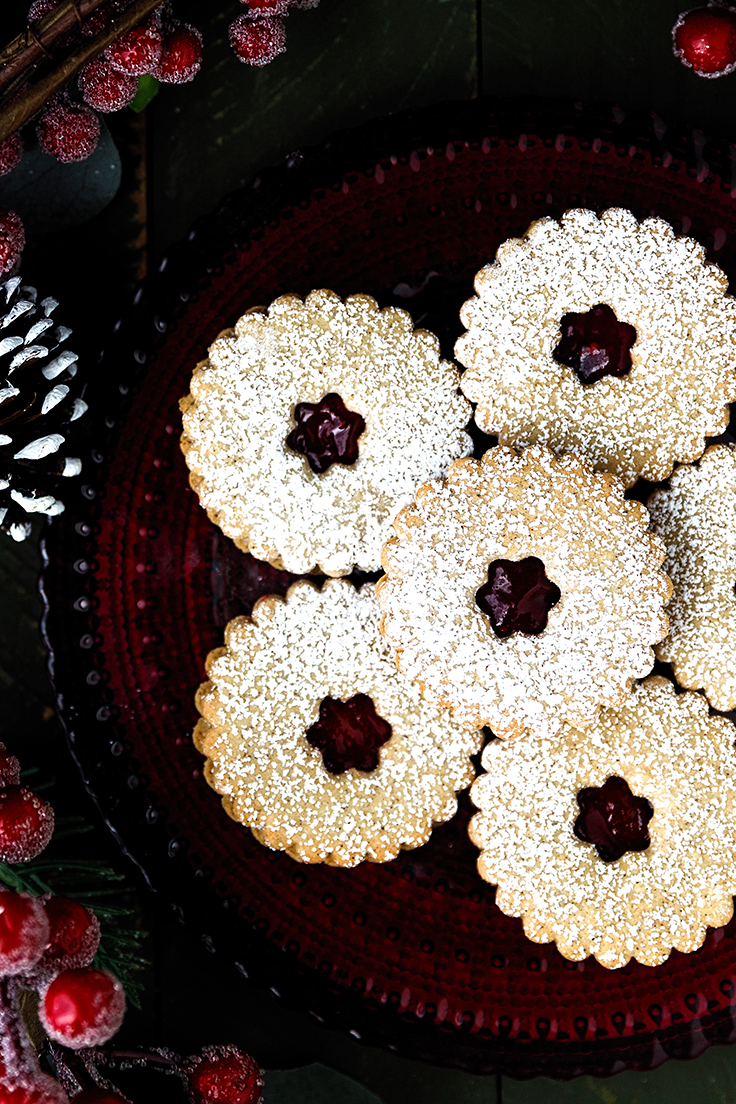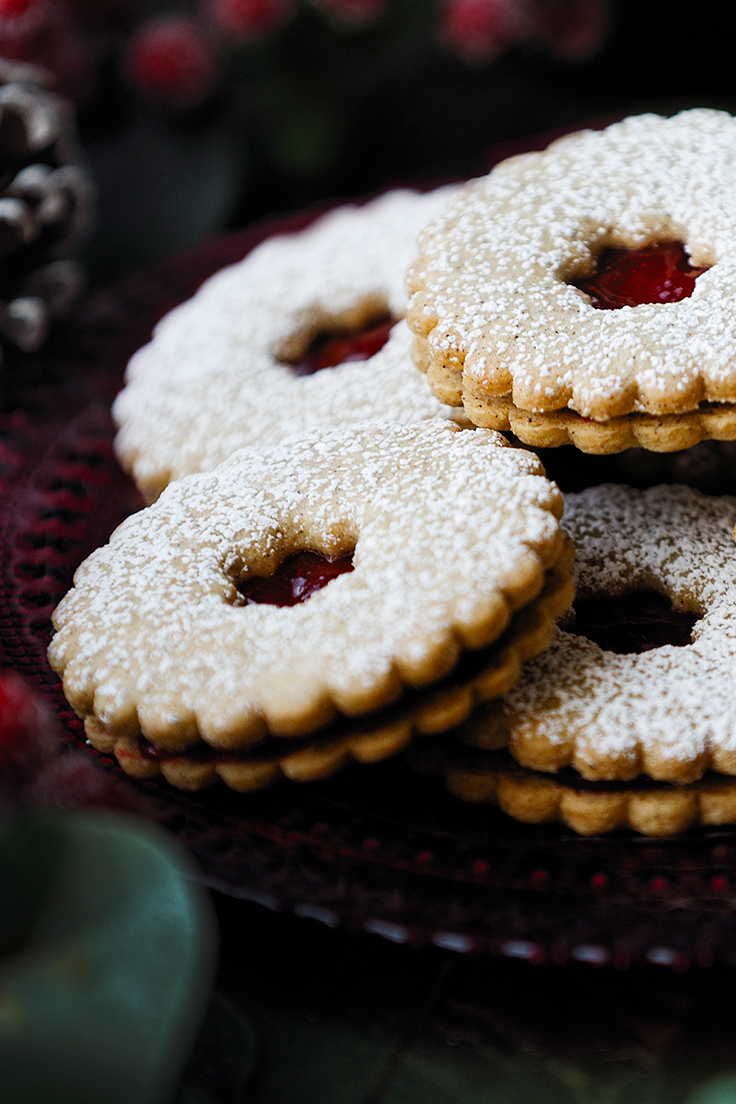 Products used in this recipe